In a year that was much maligned and hated, it has been easy to seek solace in cinema. Many thought 2016 was going to be a superb year in film. Batman v Superman, Suicide Squad, and Rogue One were expected to break the box office. They did, but they were also expected to be at the very least good movies. Only Rogue One seemed to be competently made. Even though blockbusters haven't been as good as I would have hoped, this year has been filled with tons of great films. Here are my favorites!
10. The Autopsy of Jane Doe
I always reserve my number ten choice for something a little out of the box. I want to make sure films that don't get love, but are enjoyable, get seen. The Autopsy of Jane Doe is the only horror film on my list this year, and for those that don't know, I love the horror genre. Jane Doe has an excellent mix of jump and psychological scares. Brian Cox and Emile Hirsch play a father-son duo who do autopsies together. When a Jane Doe comes in, all hell breaks loose.
9. Hail, Caesar!
The Cohen brothers are almost a shoo-in for any top ten list, but I haven't seen this movie on very many this year. Hail, Caesar! was advertised very poorly. In what ended up being a trend of 2016, the trailer wasn't a true reflection of the film. The cast is large and talented with standouts Alden Ehrenreich and Channing Tatum stealing the show. With quirky characters, Hail, Caesar! is a refreshing take on '50s Hollywood. The Cohens have made a film that will eventually have a cult following.
8. Everybody Wants Some!!
Richard Linklater is one of the most enigmatic filmmakers working today. It's hard to fathom that the same man who made Boyhood could make Dazed and Confused. With Everybody Wants Some!! he did his best to meld the two. What comes from this marriage? A fun and introspective look at the '80s male psyche. Wyatt Russell's performance as Willoughby echos the sparkle that his father Kurt has.
7. 10 Cloverfield Lane
Damien Chazelle was originally tabbed to helm 10 Cloverfield Lane. When he was forced to drop out because of his passion project Whiplash being picked up, Dan Trachtenberg was hand picked by J. J. Abrams and the Bad Robot staff. Trachtenberg ended up being a perfect choice. With an Oscar worthy performance from John Goodman and the stellar direction of Trachtenberg, this movie is oddly satisfying. The ending is muffed, but overall I had so much fun!
6. La La Land
I hate musicals! So why did one make my top ten list? The simple answer is that the director Damien Chazelle is a fabulous craftsman. La La Land's story is simple and fascinating at the same time. Emma Stone gives the performance of a lifetime, and Ryan Gosling is just as charming as he's ever been. But what really makes La La Land something different is Chazelle's gift for executing difficult shots. This is only his third time behind the camera, and with every film he seems to get better.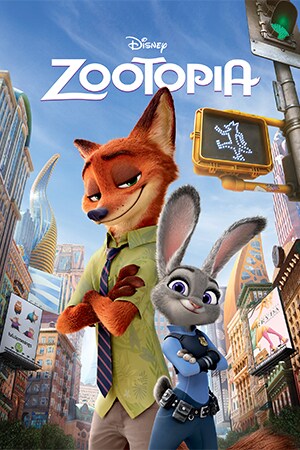 5. Zootopia
This year we got to see some amazing animated films, but Zootopia was the only one that really stuck with me. The thing that is so amazing about it is that it felt like it came out of nowhere. The trailer wasn't great, and the premise seemed silly. The truth is Zootopia tackles some very adult themes with the nuance and maturity that they deserve. Jason Bateman and Ginnifer Goodwin lend their voices to two of the best developed characters of the year.
4. Moonlight
Moonlight is this year's Spotlight. Not because they both have the word "light" in them, but because both movies are technically proficient. Director Barry Jenkins handles the heavy material with subtly and passion. Moonlight is at times both heartbreaking and heartwarming. Mahershala Ali has had a stellar year, but the role of Juan is the one that will make him a superstar. Few films are this daring, while being this human.
3. Green Room
For a large portion of the year, Jeremy Saulnier's Green Room was at the top of my list. His direction and writing are compact. His dialogue is unique to him and always feels exact and realistic. Jeremy Saulnier is an auteur in every sense of the word. This was one of the last times we will get to see Anton Yelchin on the big screen, and as much as that hurts to say, his performance will leave a lasting impression. Imogen Poots is terrific as well. While most filmmakers struggle to make movies feel realistic or at the very least plausible, Saulnier has this ability in spades. Green Room is not only realistic, it feels almost voyeuristic.
2. Arrival
I struggled so much between my choices for one and two. I flipped them back and forth several times, but ultimately Arrival fell to number two. Denis Villeneuve has crafted one of the most memorable films I have ever seen. It's both beautiful to look at and beautiful to watch. He understands how to get an emotional reaction from his audience. I shed more than a few tears watching this movie. No other film evoked such a visceral response from me. Amy Adams's performance is breathtaking. This film is smart, emotional, and fulfilling.
1. Hell or High Water
I chose Hell or High Water for my number one spot because it's everything I love about cinema. It's extremely hard to find flaws with this film. Taylor Sheridan's script is taut, and David Mackenzie's direction is superb. Ben Foster and Jeff Bridges put on an acting clinic. This film is a character study as well as a commentary on our banking system. It is also a perfect reflection of 2016. Hell or High Water touches on many themes, but at the heart it's about the resilience of everyday Americans to overcome a system designed to work against them.
Honorable Mentions:
Popstar: Never Stop Never Stopping, Nocturnal Animals, Kubo and the Two Strings, The Neon Demon, Eye in the Sky, and The Witch
Most Surprising:
Deepwater Horizon and The Jungle Book
Most Disappointing:
Suicide Squad, Batman v Superman: Dawn of Justice, The Nice Guys, and Ghostbusters